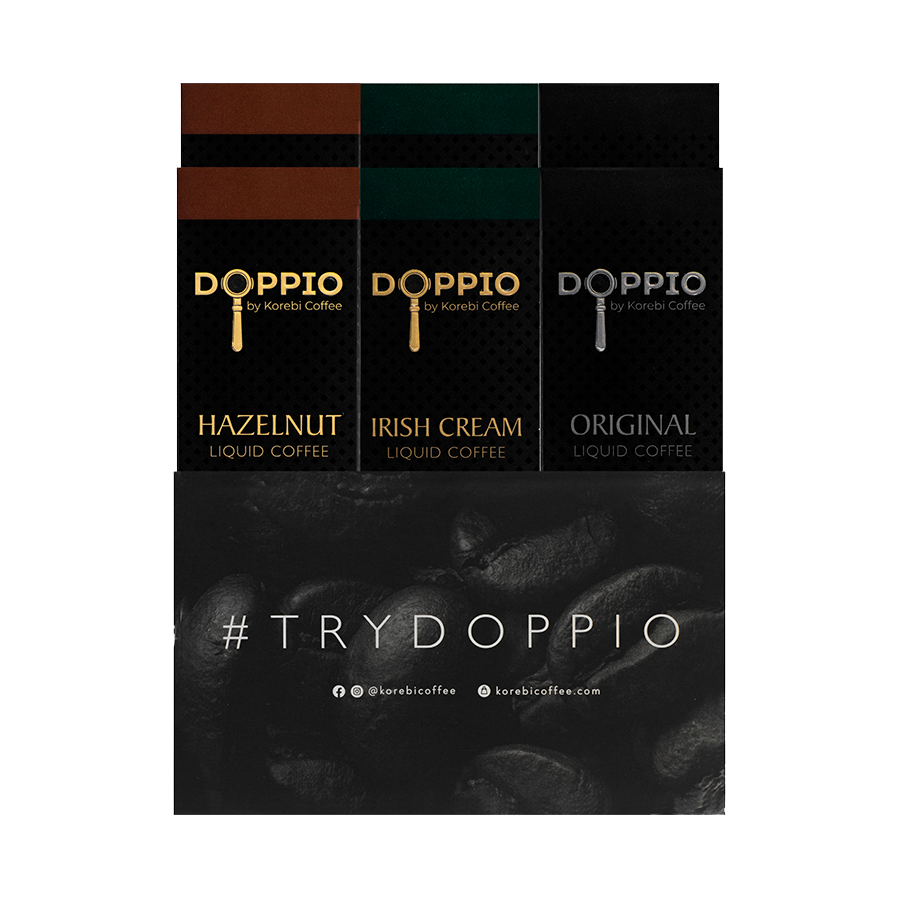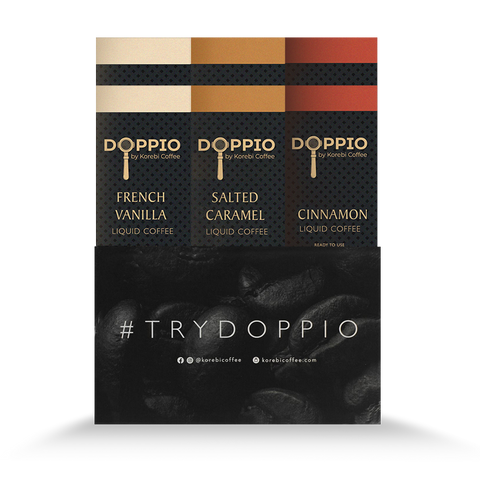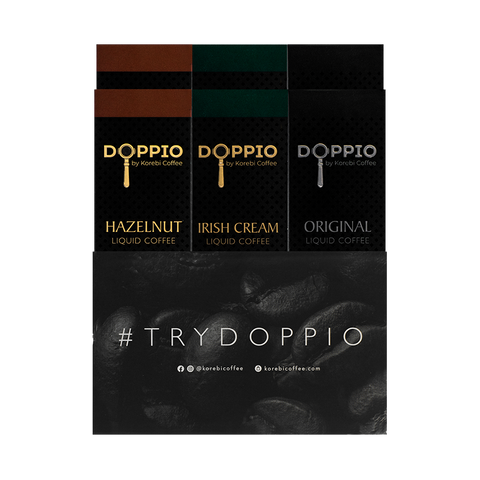 Pick 2 or 3 of from the 6 of meticulously curated flavours. We swear by all of them !
100% Arabica Drop Brewed
Nothing Artificial
Locally Sourced
Vegan & Gluten Free
Please hurry! Only 96 left in stock
10 customers are viewing this product
What you get: Six boxes of Doppio Liquid Coffee. Each box contains five 20 ml sachets of liquid coffee. One sachet makes one cup, so you get a total of 30 cups!

Perfect Foam (Crema)
No Chicory
Plant Based
Single Origin
Ethically Sourced
Sugar Free
Dairy Free