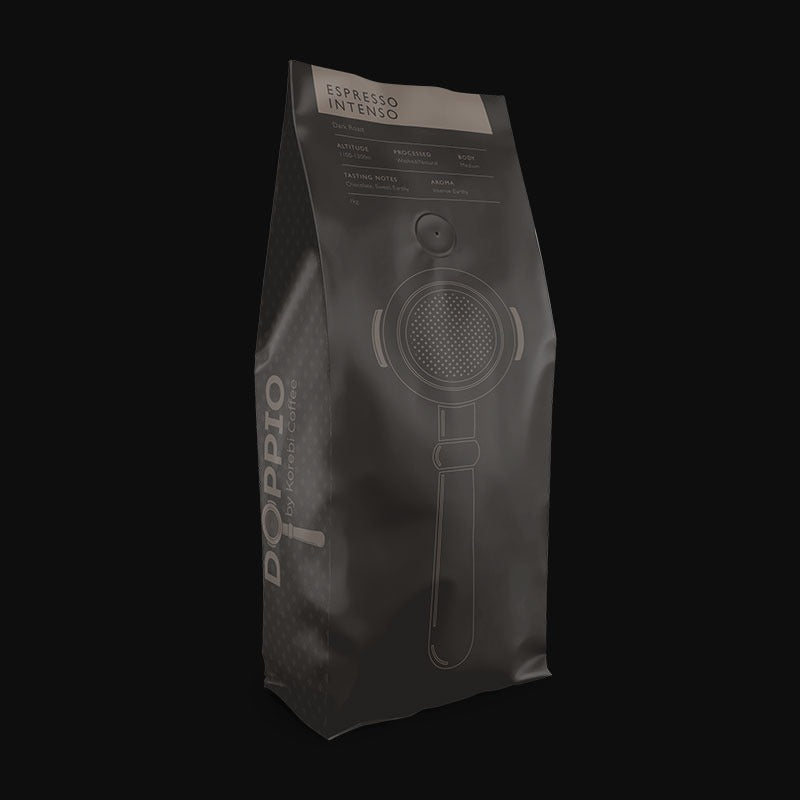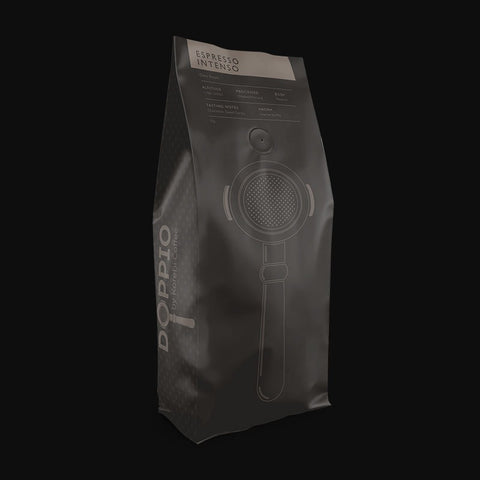 Espresso Intenso - 80% Arabica / 20% Robusta
Our signature 80/20 espresso blend, intensified. Rich and bold, with a chocolate finish. Extremely earthy aroma.
Please hurry! Only 65 left in stock
10 customers are viewing this product
Our signature espresso coffee – dark roasted. Makes a phenomenal rich espresso with a chocolate finish.

Espresso Intenso was originally created for cafes and wholesale use as a part of our Doppio sub brand, now available for you to use at home. Comes in signature Doppio packaging!

Espresso Intenso is shade-grown, single origin, AAA Grade 80% Arabica and 20% Robusta. Available as whole beans or ground for your choice of equipment.

This is artisan coffee. When you order online, your coffee is roasted fresh to order, specially for you.

Country

India

Producer

Korebi In-House

Region

Mudigere

Elevation Range

1100 m - 1300 m

Processing Method

Washed

Harvest

2023