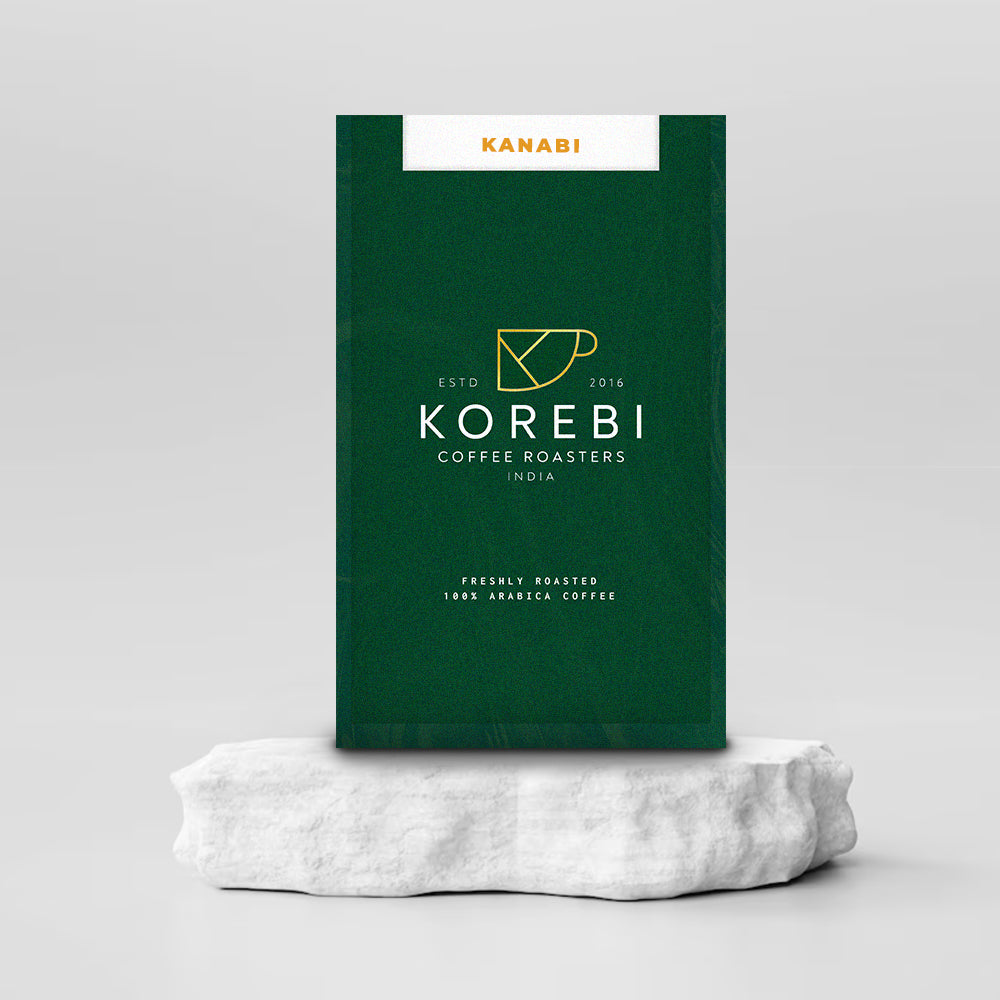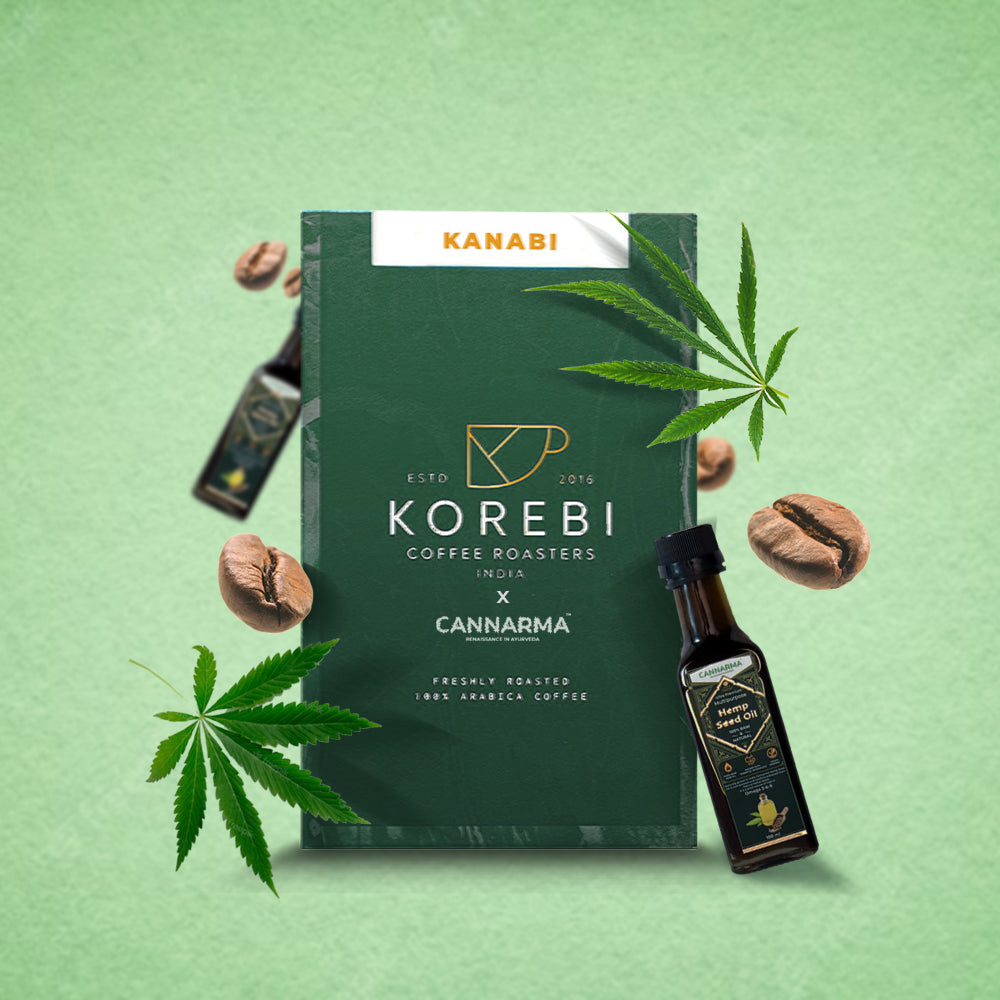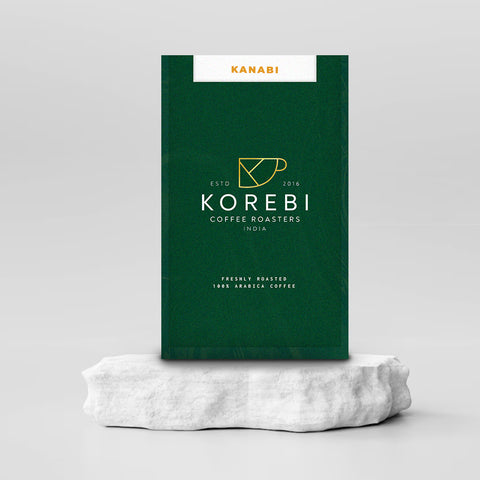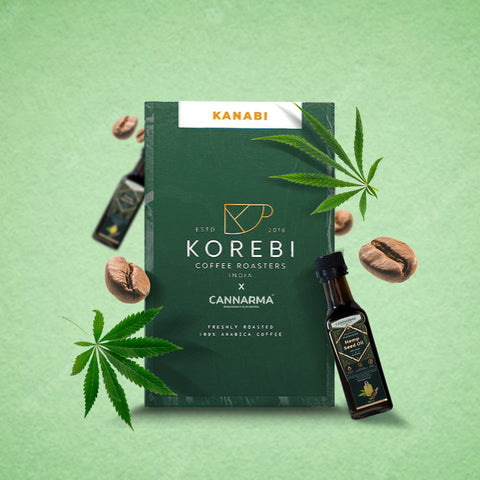 Introducing Kanabi by Korebi Coffee Roasters, India's first Hemp Seed Oil Coffee. Why hemp seed oil? It's simple: protein and omegas! Rich in protein, has all 9 essential amino acids and multivitamins, zinc, potassium and magnesium. Made in collaboration with
Cannarma
.
100% Natural Coffee
Please hurry! Only 75 left in stock
10 customers are viewing this product
Korebi Coffee Roasters is proud to introduce Kanabi, India's first organic vijaya seed oil coffee, made in collaboration with Cannarma. Hemp is a rich source of nutrients, including protein, omega-3 and omega-6 fatty acids, fiber, and other beneficial compounds that offer a range of health benefits such as reducing inflammation, improving heart health, and promoting overall well-being.

Combining vijaya and coffee offers a unique set of benefits. Vijaya seed oil natural properties help counteract some of the negative side effects of caffeine, such as jitters or anxiety, while coffee may enhance alertness and focus. Moreover, the blend of vijaya and coffee provides a more sustained and balanced energy boost compared to coffee alone.

Kanabi is crafted from 100% Arabica beans sourced from a single origin. Our unique infusion process incorporates hemp in the early stages of roasting to deliver a distinctive nutty flavor.
Country

India

Producer

Korebi In-House

Region

Mudigere

Elevation Range

1400 m

Processing Method

Washed

Harvest

2023