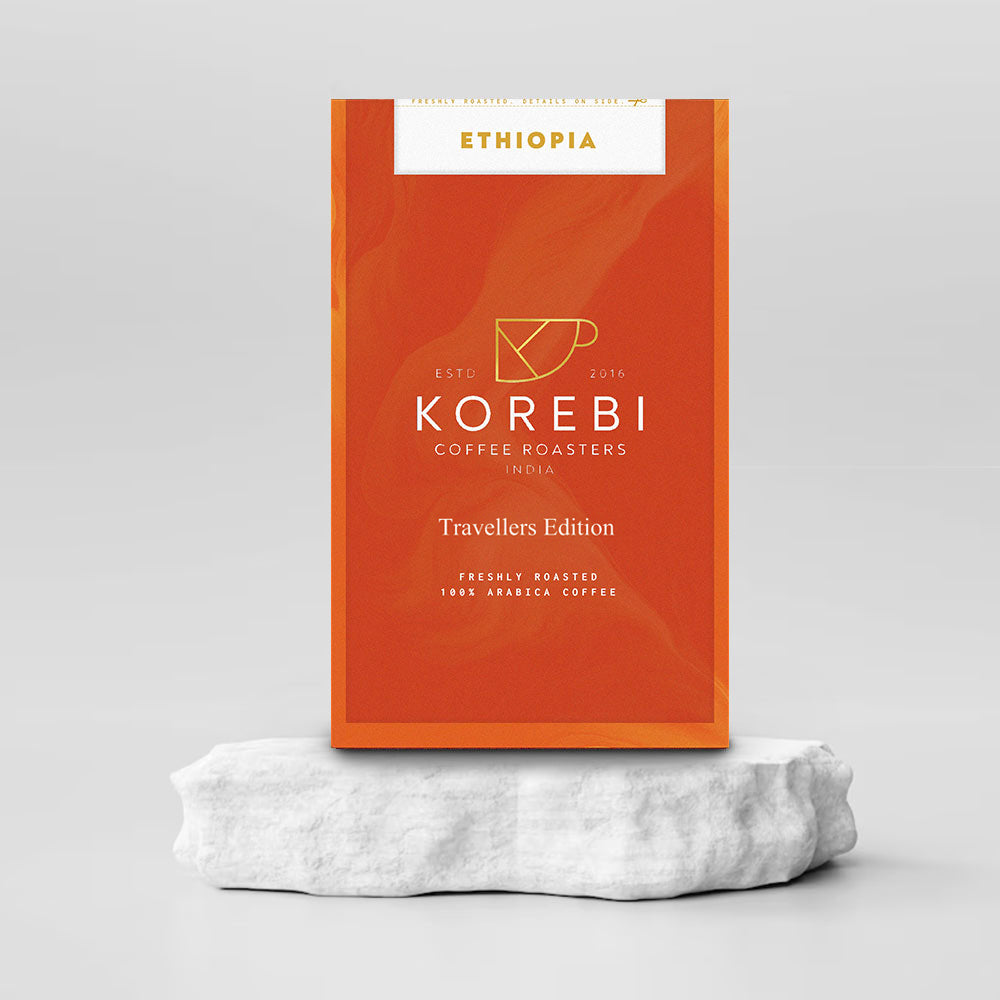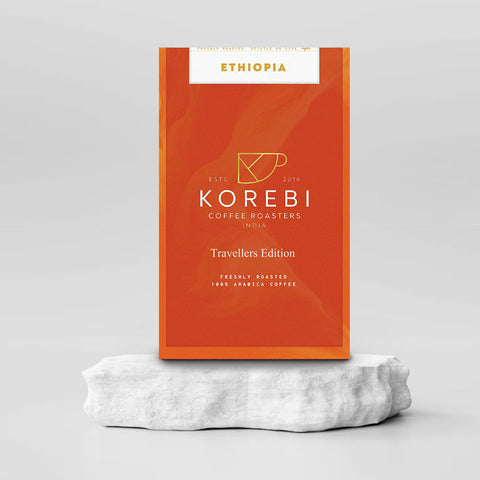 Ethiopia Sidamo Guji Washed Coffee: Elevate your coffee journey with beans from Ethiopia's renowned Sidamo region. This captivating brew offers a symphony of flavors – zesty orange peel, comforting black tea, delicate jasmine, subtle milkiness, and rich chocolate undertones. Medium Roasted, it's a harmonious blend of tradition and innovation, offering a coffee experience that embodies Ethiopia's rich coffee heritage.
Please hurry! Only 11 left in stock
10 customers are viewing this product
Discover the Allure of Ethiopia Sidamo Guji Washed Coffee Beans:

Elevate your coffee journey with the enchanting Ethiopia Sidamo Guji coffee beans, carefully cultivated in the renowned Sidamo region of Ethiopia. Grown at elevations ranging from 1600 to 1900 meters above sea level, this washed coffee offers a captivating and diverse flavor profile.

Tasting Notes:
Ethiopia Sidamo Guji is a coffee that tells a story with each sip. It all begins with the invigorating brightness of zesty orange peel, evoking the sun-kissed citrus groves. This delightful introduction gives way to the comforting embrace of black tea, offering a sense of warmth and tradition.

As you delve further into the depths of this coffee, you'll be entranced by the delicate and aromatic notes of jasmine, reminiscent of blooming meadows. These floral nuances infuse the brew with a graceful elegance, inviting you to linger in the moment.

The profile takes an unexpected and luxurious turn with a subtle hint of milk, introducing a creamy and velvety texture that complements the vibrant flavors. Beneath it all lies the exquisite undercurrent of chocolate, providing a deep and satisfying richness, like indulging in your favorite dessert.

The roasting level of this coffee is medium. This means you can expect the best of both worlds: the intricate flavors of a light roast combined with the body and depth of a dark roast. It's a delicate balance that showcases the exceptional craftsmanship of Ethiopian coffee growers.

In a cup of Ethiopia Sidamo Guji, you'll find a harmonious blend of tradition and innovation, a testament to the Ethiopian coffee heritage. Each sip is an adventure, offering a journey through diverse flavor landscapes, making it a perfect companion for those seeking a rich, multifaceted coffee experience. These coffee beans embody the spirit of Ethiopia's Sidamo region and are sure to leave a lasting impression on your palate.
Country

Ethiopia

Producer

Region

Oromia

Elevation Range

1600- 1900 M

Processing Method

washed

Harvest

2023