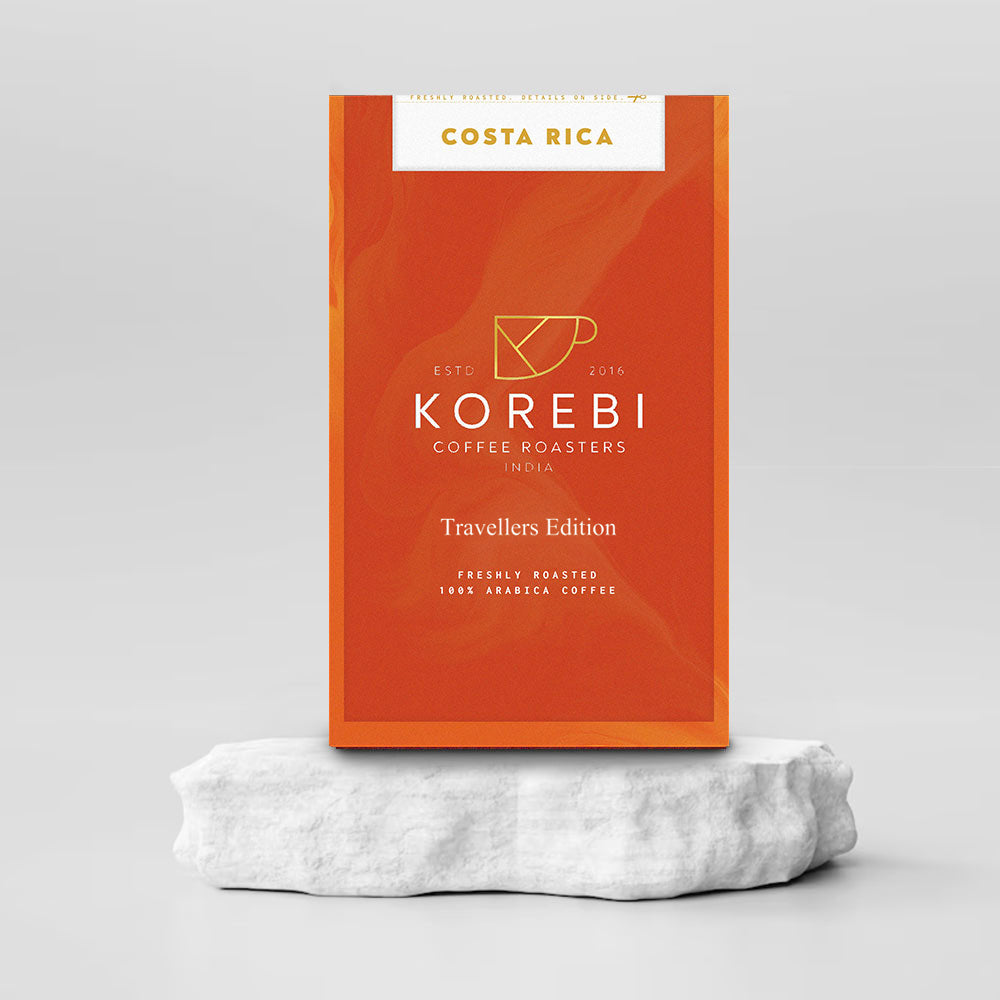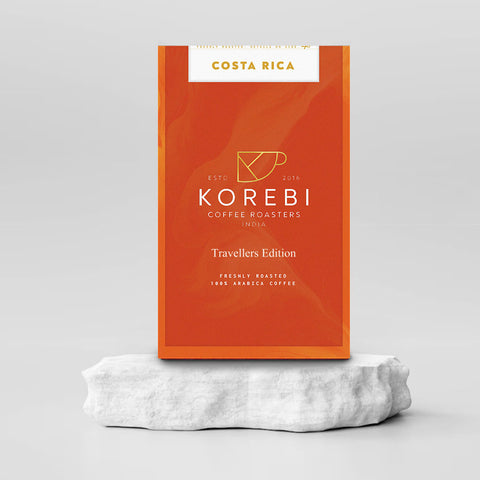 Costa Rica : Raisin Honey
Costa Rica Mozart beans, processed using the raisin honey method, it's a composition of flavors, starting with the sweet notes of red apple. Aromatic roses add elegance, while citrus undertones and maple syrup provide balance. The raisin honey process brings complexity, and a hint of vanilla delivers a creamy finish. Roasted omni to preserve nuances and character.
Please hurry! Only 6 left in stock
10 customers are viewing this product
Indulge in the Harmonious Symphony of Costa Rica Mozart Raisin Honey Processed Coffee Beans:

Embark on a coffee journey that is nothing short of a masterpiece with our Costa Rica Mozart coffee beans. Nestled at impressive altitudes of 1800-1900 meters above sea level , these beans are meticulously processed using the raisin honey method, culminating in a cup of exceptional flavor and aroma.

Tasting Notes:
Costa Rica Mozart coffee is a true composition of flavors, akin to a symphony by the great composer himself. As you take your first sip, you'll be greeted by the sweet and lively notes of red apple, evoking the crispness and juiciness of a freshly plucked fruit. This vivacious beginning sets the stage for the exquisite journey that follows.

The coffee's flavor profile blossoms with the gentle and aromatic essence of roses, reminiscent of a fragrant garden in full bloom. It's a harmonious addition that adds a touch of romance and elegance to the brew.

Citrus undertones offer a lively and refreshing interlude, infusing the cup with a burst of zesty brightness. This vibrant quality is balanced by the comforting sweetness of maple syrup, bringing a rich and velvety dimension to the overall experience.

The raisin honey processing method imparts a unique character to the coffee, contributing a subtle, yet unmistakable, raisin-like sweetness to the brew. This lends a touch of complexity and depth to the flavor profile.

The coffee also boasts the subtle charm of vanilla, rounding out the cup with a creamy and indulgent finish. The roasting level of Costa Rica Mozart is medium, striking a balance that brings out the intricate nuances while preserving the body and character of the beans.

In every cup of Costa Rica Mozart, you'll discover the artistry and dedication of Costa Rican coffee growers. These beans create a remarkable sensory experience that combines tradition with innovation, resulting in a coffee that is truly a masterpiece. For those seeking a sophisticated and multifaceted coffee experience, Costa Rica Mozart is a delightful overture that will captivate your senses.
Country

Costa Rica

Producer

Region

Tarrazu

Elevation Range

1800- 1900 M

Processing Method

Raisin Honey

Harvest

2023