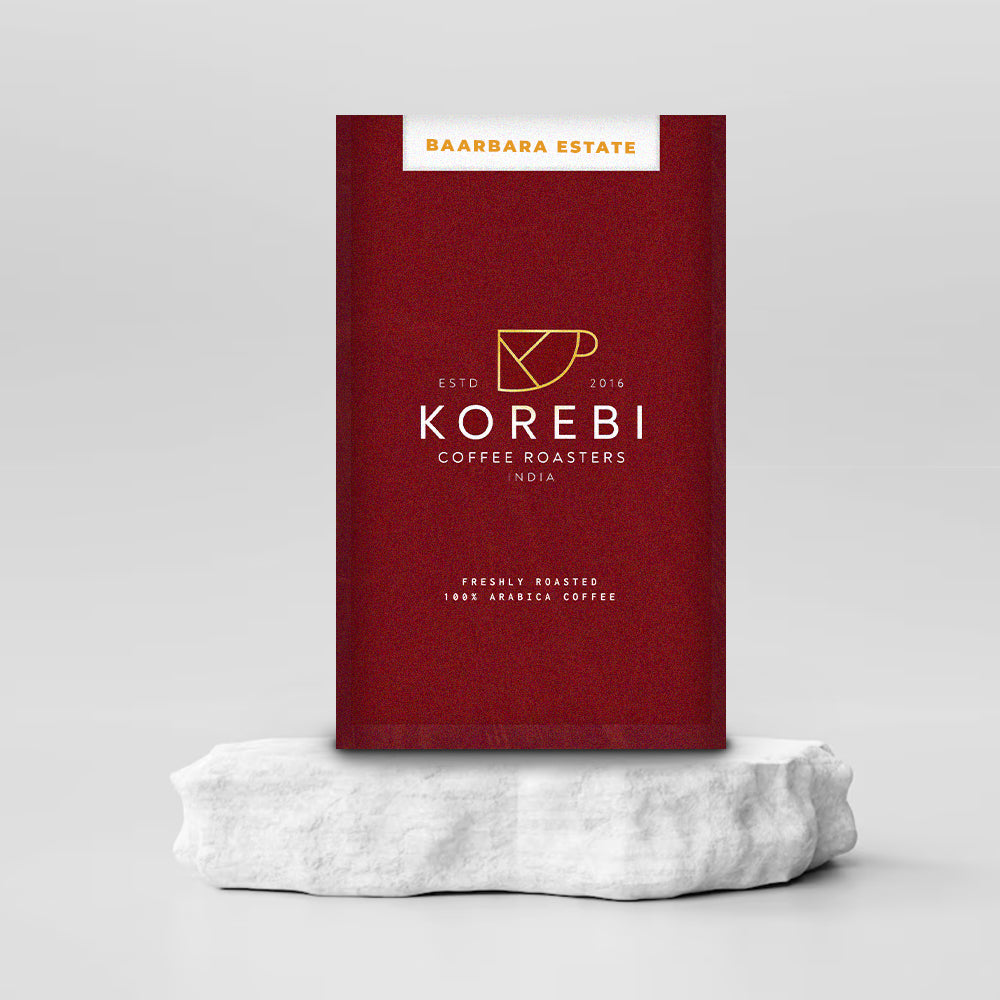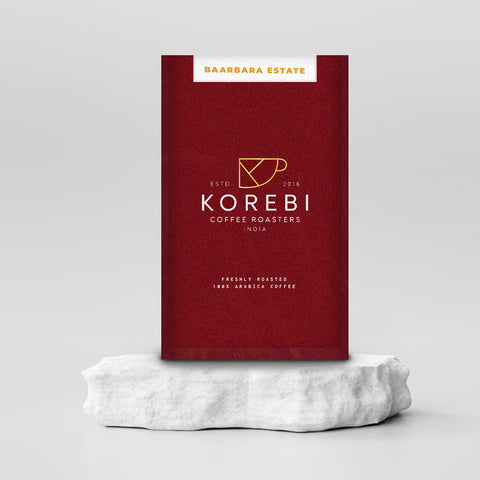 Baarbara Estate - Honey Processed
This is an intense blend, each cup hits you with a sweet fruity aroma. Honey processed to keep the taste on a berry side.
Please hurry! Only 95 left in stock
10 customers are viewing this product
Baarbara Estate is run by the third generation of seasoned Chikmagalur coffee cultivators from the Indavara family that owns MG Plantations. The family has cultivated coffee for over 120 years and is deeply committed to sustainability with certifications by UTZ and the Rain Forest Alliance. Selection 795 Arabica at Baarbara Estate is shade grown on the high elevated hills of the Western Ghats.

Kissed by clouds in the misty heights of the Western Ghats is a single origin and high-grown Arabica coffee from Barbara estates, backed by a farming tradition which dates to 1896. Barbara Coffee from this plantation is proud of its ethically sourced single origin coffee beans, home grown along the foothills of Bababudan Giri in Chikmagalur. With handpicked beans from high elevations of 3850 to 5350 feet, Barbara coffee contributes in giving some of the best coffee to the coffee industry in India.

Korebi Coffee has added a new estate coffee to our collection every year. We work closely with each estate to develop the blend according to the way they think it may taste best. The goal is to showcase & represent the estate best we can.
Country

India

Producer

Baarbara Estate

Region

Chikmagalur

Elevation Range

1550 m

Processing Method

Honey Processed

Harvest

2023